Tornado outbreak of July 2-4, 2027 (Layten)

Date of tornado outbreak:
July 2-3, 2037
Duration1:
About a day
Maximum rated tornado2:
EF4 tornado
Tornadoes caused:
TBA
Total Damages:
TBA
Total Fatalities:
TBA

1Time from first tornado to last tornado
2Most severe tornado damage; see wikipedia:Enhanced Fujita Scale
Synopsis - Before the event
In the days leading up to what would eventually become a significant tornado outbreak, the SPC introduced a 15% hatched risk for Oklahoma on June 25, noting that a frontal system and associated dryline were likely to move across the risk area. By June 28, this had become the Day 5 outlook, and the risk was expanded and raised to 30%, covering much of Oklahoma and northern Texas, in anticipation of a trough moving through the region.
On July 1, the SPC introduced a Moderate Risk to their Day 2 Convective Outlook, noting that "Tornadoes, some of which could be long lived or intense, are likely across parts of Oklahoma and northern Texas". Later that evening, the Day 2 Convective Outlook mentioned that "A High Risk is very likely to be issued for parts of Oklahoma tomorrow in anticipation of a widespread tornado outbreak occurring".
Synopsis - July 2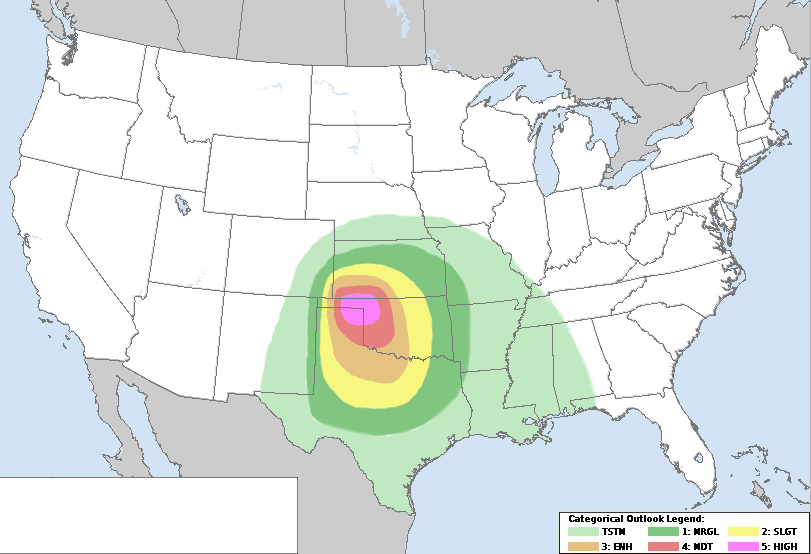 On the 0600 UTC Convective Outlook for July 2, the SPC issued the much anticipated High Risk for parts of northern Texas and western Oklahoma.
Synopsis - July 3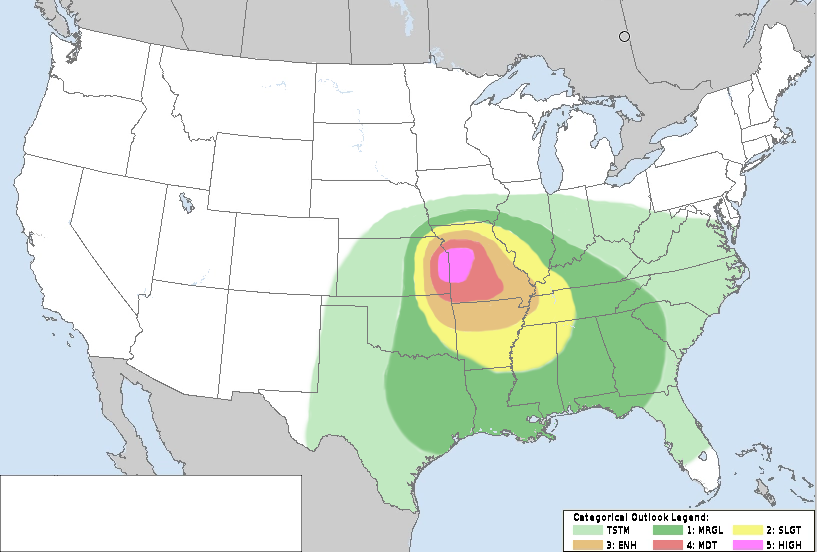 Synopsis - July 4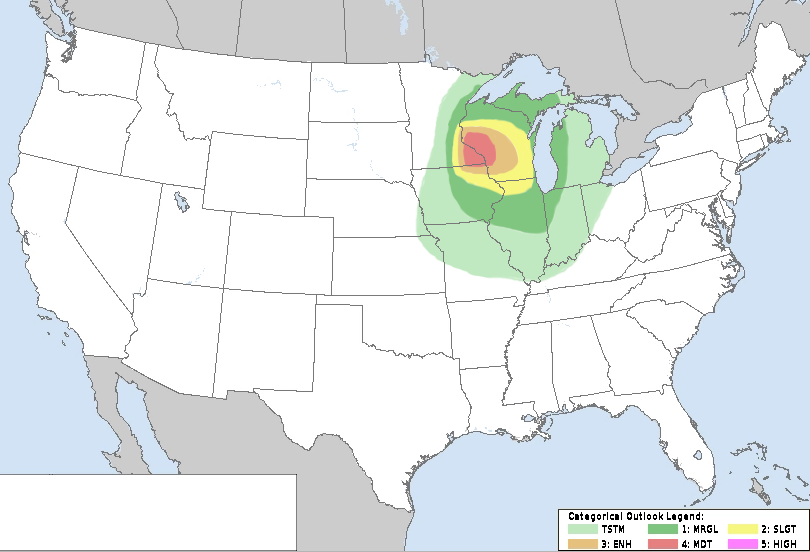 Impact and aftermath
Recovery
Confirmed tornadoes
July 2
July 3
July 4
Ad blocker interference detected!
Wikia is a free-to-use site that makes money from advertising. We have a modified experience for viewers using ad blockers

Wikia is not accessible if you've made further modifications. Remove the custom ad blocker rule(s) and the page will load as expected.