2020 North West Tornado Outbreak

Moscow EF5 at dusk
Date of tornado outbreak:
July 19-21
Duration1:
2 Days 13 Hours
Maximum rated tornado2:
EF5 tornado
Tornadoes caused:
130
Total Damages:
$800billion (2020 USD)
Total Fatalities:
392
Areas Affected:
Seattle Washington ,Tacoma Washington, Portland Orgeon, Bend Orgeon, Boise Idaho, Moscow Idaho, And Missoula Montana

1Time from first tornado to last tornado
2Most severe tornado damage; see wikipedia:Enhanced Fujita Scale
This outbreak was the deadliest, costliest, and strongest outbreak in Washington,Montana, Orgeon, and Idaho history. The strongest tornado was an EF5 that struck Missoula Montana. Other tornadoes also struck major cities such as two twin EF4 tornadoes that hit Portland Orgeon. Most of the fatalities occured in Missoula when the EF5 killed 132 people. The second deadliest tornado, or tornadoes, were the twin EF4 tornadoes that struck Portland. Those tornadoes killed 124 people. It took 10 years to rebulid Portland and Missoula after the outbreak. The outbreak also left many other cities in ruins.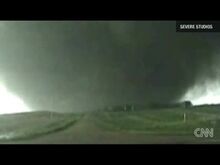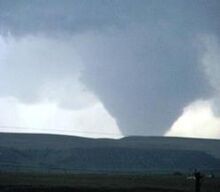 Confirmed
Total
Confirmed
EF0
Confirmed
EF1
Confirmed
EF2
Confirmed
EF3
Confirmed
EF4
Confirmed
EF5
130
40
22
12
9
45
2
Ad blocker interference detected!
Wikia is a free-to-use site that makes money from advertising. We have a modified experience for viewers using ad blockers

Wikia is not accessible if you've made further modifications. Remove the custom ad blocker rule(s) and the page will load as expected.